Read 'em and Weep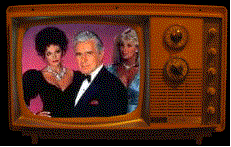 The last three times we rented a movie, I was disappointed in the changes in closed captioning.

I like the regular closed captioning we have on TV-the kind with a strip of black background with white font.

The latest rentals seem to have the white font without the black strip in the background. Some of it blends into the background or the movement of the actors/actresses make it distracting. It also makes it hard when they are wearing something light-colored.

I can't read it very well. I don't know why they changed how it is captioned in the movies. Does it hurt their profits that much? I hope this is not a trend and will also affect the shows and movies on TV, too. I had to find just the right angle to watch the video, which was dead-on center. I couldn't watch it sitting on the left or the right.

I am going to wait till some of these new releases start airing on TV, then I watch it again and see if the captioning has the black strip in the background of the captions.

How many others noticed how hard it is to read this kind of captioning?
Labels: closed captioning