Pre-Activation Jitters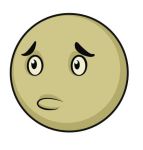 In the back of my mind where I keep a drawer full of anxieties and "what if"s," I try to stuff some of my fears back into it.
I don't know what to expect for the re-birth of my ear. Many questions flit through my mind.

Will I hear beeps?
Will it be aggravating?
Will voices sound "heliumized"? Will I feel like I am walking around in Toon Town? Hi, Daffy. Hi, Alvin. Hi, Minnie Mouse.

Will it be intolerable?

Will it work?

How long will it take to adjust to sounds and recognize them?

Am I going to be able to wear my hearing aid (HA) in my other ear or will the audie recommend that I don't?

Which is best? With the HA in the other ear or without?

Every audie is different, too. Some audies think if you don't wear the HA or even the first CI in the other ear, the new implantee will force the brain to learn to hear in the reborn ear. Some think that it would blend together somehow.
Only time will answer my questions.
Every CIer who gets turned on, hooked up, booted, or activated has a different or similar experience.
Monday is coming up fast. August 25 at 9:00 a.m. is the day of the
Rebirth
of my left ear.
I am so-so about it right now. I just won't dwell on it so much and get myself worked up about the what if's. I have moments of panic, dread, nervousness, and, yes, cautious excitement. I say CAUTIOUS because I want to keep my expectations low. My ear has been deaf for 10-15 years. I can't expect the brain to adjust to the sounds overnight. It will take time.
Labels: CIs